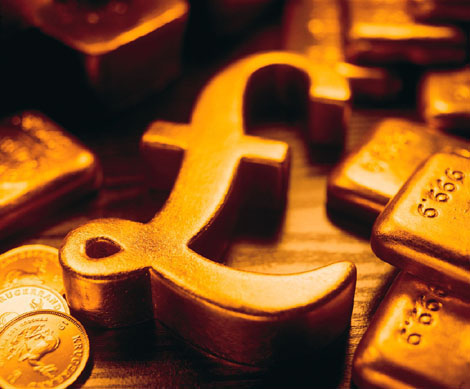 PlayPennies is all about getting things for great prices, managing money and, learning how to improve your money skills so it was with a great deal of enthusiasm that we greeted the arrival of a kit that teaches the entire family the basics of money. The Moonjar Family Kit includes games, ideas, and hands-on learning techniques that have been designed to help children of all ages understand money and how to best save it.

The price of £39.95 did make me baulk a bit, as every penny pinching parent knows that this is a hefty price to pay, and I spent the bulk of my reviewing time analysing whether this was good value for money. To start with you get an impressive amount of equipment included in the box (which is sturdy enough to store all the bits and pieces too).
There is the Classic Moonjar, a book that tells the story of how the Moonjar was made, two handmade characters, a Leader's Lesson Plan and a box of Conversations to Go. The Classic Moonjar consists of three separate money jars in three different colours. Each jar represents a different element of saving money – Spend, Share and Save.

We have already introduced our daughter to making money through good behaviour and chores so this was a natural extension of this process. I was particularly impressed with the idea of the Share jar – this is for your tot to donate to a charity of their choice. My daughter chooses a charity each month and then donates her money from the Share jar. While it's not usually more than a fiver, it's an excellent lesson and she loves choosing what charity she wants. This month we're going for Send a Cow!
The handmade characters impressed me right from the outset. While they're not exactly necessary for the lessons, they are absolutely gorgeous and they support a fair-trade organisation known as Made in Mongolia. The organisation helps women learn traditional felt-making skills and to create self sustaining income using local resources. I have a soft spot for this kind of organisation and my daughter has  a soft spot for the characters so it was a win-win.
The Leader's Lesson Plan is aimed at children grades K-3 and does include a lot of information about presenting the lessons to a class. It also uses US dollars. While I appreciated the lessons and have already used some of the ideas in our family, I felt that the kit would benefit from having made this more about a family focus (after all it is called The Family Kit) and localised for the UK currency and market.

The latter is especially relevant with regards to the included activity sheets. One of the sheets takes kids through the cost of things like buses and activities, and seeing it in dollars is only going to confuse our little ones. It certainly did mine – she spent a good portion of the time asking me why the money was different and it took the lesson completely off track.
Finally, the kit also includes a box called Conversations to Go. The idea is to get everyone in the room, to shake the box and then get someone to pull out a question. They then read this aloud and everyone talks about it, shares ideas and comes to a conclusion. Questions include, "If you had a question about money, whom would you ask? Why?" or "Is money important to you? Why or why not?".
My daughter is still a little bit too young to fully appreciate this game and I must confess to feeling a little awkward with the idea. However, I did canvas several other mothers with older children and this is what they had to say:
"I like the game, I wish I could get my kids to talk more openly about money and how they perceive it," said Sarah.

"This could work for our family," said Anya, "It's the kind of thing we all really enjoy and will probably spark off all sorts of debates."
"I'm not sure about this," said Vicki, "I could do with a round or two to see if my older kids (aged 10 and 13) would participate but I'm not sure that a game about money would be their idea of fun. That said, I will be trying it because I want them to be money savvy."
And Finally
I think that the price of the box is quite high and that some elements are a little off kilter – like the lesson planner. However,  the money boxes are brilliant, they are solidly made out of tin (fab retro style) and have already helped my daughter immensely. She loves sorting her money into the different tins and using the money to get herself special things.

She also thoroughly enjoyed the storybook, it's become a bedtime staple, and the felt characters are firmly ensconced in her bed. Overall it is one of the best tools I've seen for teaching kids about money and, as you'll see on the site, it's won several awards too. Overall the cost is worth it for the dedicated parent but, if it's too high for you, consider just getting the Moonjar tin or different combinations to match your budget and requirements.