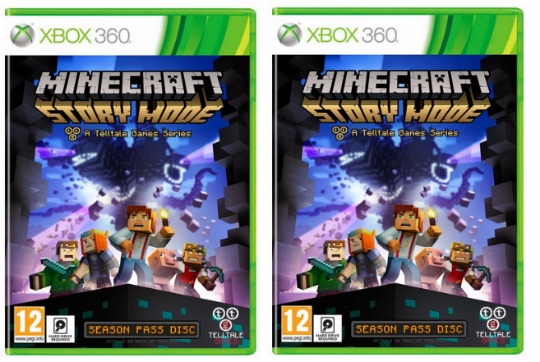 Calling all Minecraft fans! The new addition to the cult classic video game has arrived! Minecraft: Story Mode - A Telltale Game Series is due for release on the 30th October (that's this month!) and will be at the top of many little person's Christmas list. We predict a sell out and that this will be hard to get your mitts on in the run-up to Christmas. You can be smart and pre-order it from Amazon for just £23.49 with FREE delivery.
'Minecraft: Story Mode - A Telltale Game Series' is an adventure game, set in that pixelated world with the morbid music. Yes, that music that drones on, as your child happily mines for Iron Ore. You will get sick of hearing it, but your kids won't, they LOVE Minecraft, in fact, they can't get enough of it.
It's a five part episode series. The disc includes episode one, and will give access to another four episodes as they become available to download. You will need internet for this.
This is ideal for Minecraft fanatics and will encourage them to make their own choices in the Minecraft adventure.
You don't have to worry about fluctuating prices when you pre-order an item from Amazon. They will NEVER charge you more than the price stated at time of ordering, but you may well pay less if the price drops. You can't argue with that!