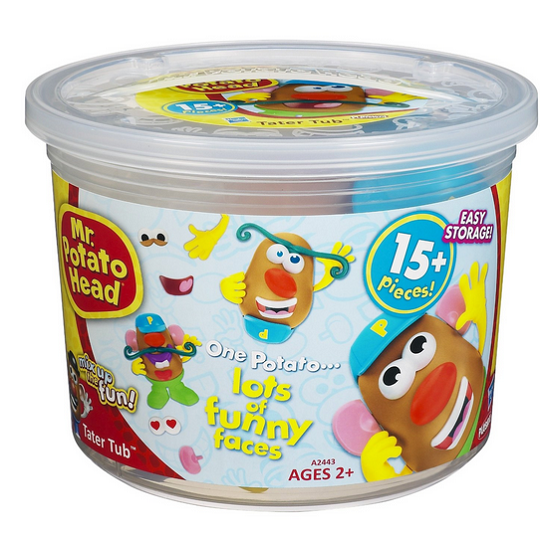 This is a very good deal, especially since Amazon are a lot more expensive and don't offer free delivery. Note, this is a deal that's coming in from a supplier and not fulfilled by Amazon directly, but they do have great reviews and delivery is free!
UPDATE: To access the offer you need to click on the link to the Amazon page and then on the link saying 23 new from £6.99 underneath the product description and next to the image. You'll find this offer there.
So, what is this crazy fun tub all about, I hear you ask? Well, this is from Toy Story (obviously) and the fun lies in the way you can do all sorts of hilarious things to Mr Potato Head such as put things in the back of his potato. Har har har. Just like in the movie.
The Tater Tub comes with a Mr Potato Head potato body, lots of funny faces with more than 15 pieces and it all stores brilliantly within that one simple tub. It's awesome and the parts are compatible with other Mr Potato Head and Mrs Potato Head toys.
Thanks to kneale81 at HUKD!