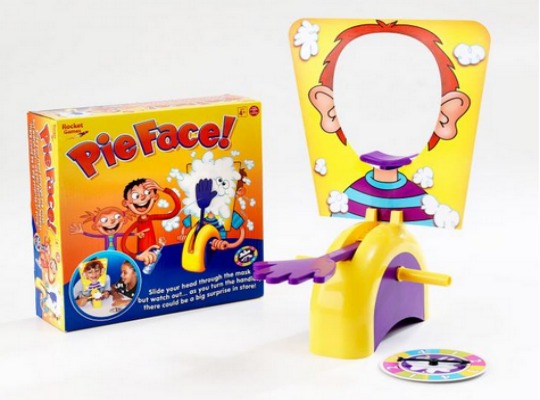 Got any Tesco Clubcard vouchers burning a hole in your pocket? If you have £10 worth then you can use the current Tesco Clubcard Boost to double them up to £20 in Tokens which is enough to get the Pie Face game!
This game is one of the most popular games for this Christmas, and is so difficult to get hold of, so I don't expect it to be around for very long.
It's out of stock everywhere else so you need to move quick to get one. Good luck!