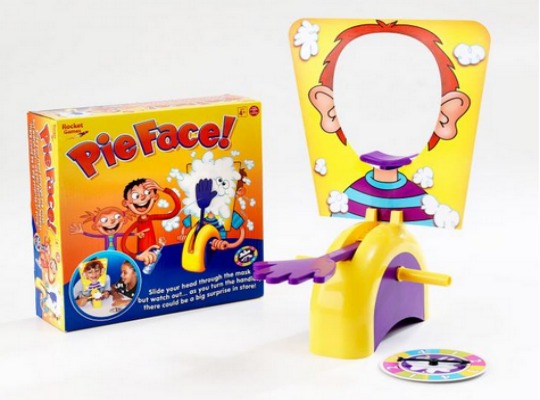 How desperate are you to get your hands on Pie Face? There are sooo many people after one now that they are selling for silly money on ebay, and as soon as a store gets stock in they sell out in minutes.
Asda George have got some stock coming in online, so they are taking pre-orders for the game. BUT, and it's a big but, they have increased the price from £12.95 to £17.97, and they aren't letting you use the free click and collect. It's home delivery only so that adds another £2.95. If you order now they will dispatch on 28th July, so this is the quickest way to get hold of one.
This really raises the question of how much you are prepared to pay to get your hands on this super popular game. It's not high tech - it's a paddle, a hole you stick your face in and some foam. Is it worth just shy of £21? Home Bargains were taking orders for this at £9.99 last week, so is it worth twice as much now?
Of course it's up to you how much you are willing to pay to get hold of Pie Face, or any other item that is difficult to get hold of, but this is a bit surprising coming from Asda who we are used to being one of the best value retailers out there.  #shocked.