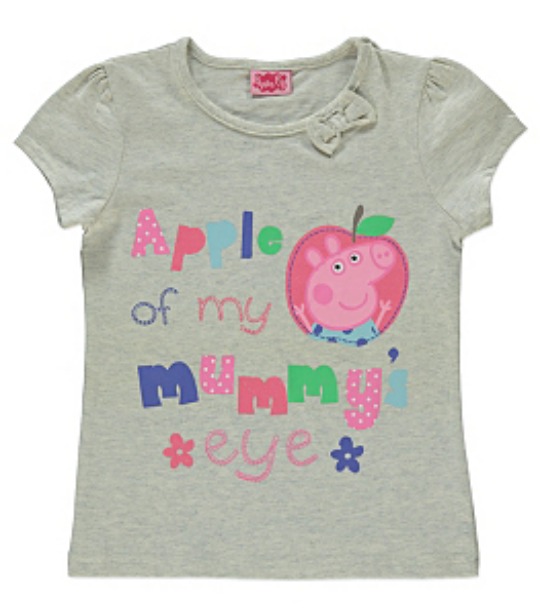 ASDA sale has a Peppa Pig Slogan T-shirt on sale for £2 for your 9 - 18 month olds. The usual rules apply: collect in store for free, or £2.95 for home delivery.
Oh, that little piggy grates on me. But if I turn my back on my daughter on Youtube, she'll be watching a Peppa Pig story! What is it with that ever cheerful little bit o' bacon!
Anyway... my loathing aside, ASDA has these t-shirts still in stock for 3 sizes, and I gaurantee girls are going to love this one because ... yep, it's "infused with a glittered character print"  - and adorned with a pretty bow.
They are short sleeved, so perfect for right now and the next few months, we hope and they're 100% cotton so better for wearing in hot weather too.
Go on,  you know they'll love it!