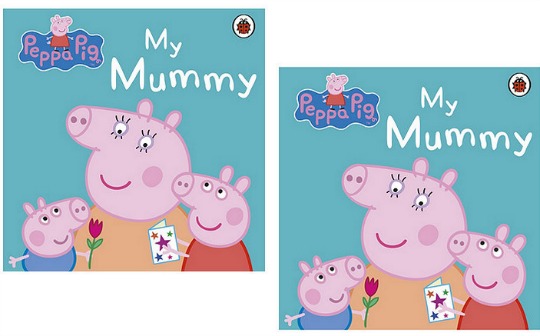 Mother's Day tends to be the time of year that we find out how our child perceives us. As they write about us in poems or draw a portrait, it's not always flattering but it's how our children see us. Encourage your child to speak about mummy with the Ladybird Peppa Pig "My Mummy" book. It's a nice little story for this time of year plus it can be yours for only £1.
Here's what you need to do:
You must have a working O2 sim to be eligible.
Sign up to O2 Priority by downloading the app in Apple App Store or Google Play. You can also sign up here.
Head to WH Smith
Request your special voucher code using the O2 Priority App.
Pick up your Peppa Pig "My Mummy" book in your nearest WH Smith.
Show the cashier your special O2 Priority voucher code.
Pay £1.
Read this Peppa Pig story to your kids.
Recoil in horror as they proceed to tell you that you have a witch's nose and long boobs OR maybe your children are sweeter than mine and will actually think you are as pretty as a princess!
Thanks to juggler1 @ HUKD