Parents Outraged At Toys R Us Over Baby Doll With Realistic Penis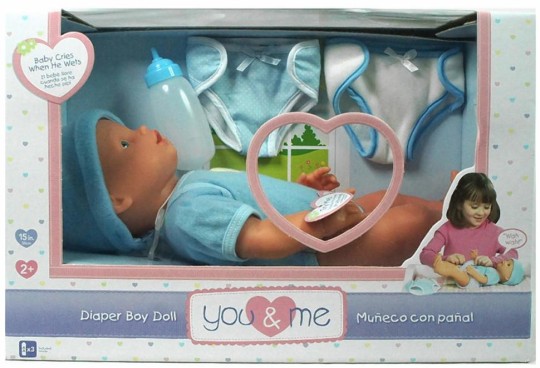 Have you read this article yet? Parents are "outraged" over the anatomically correct version of this boy doll made by "You & Me Change My Diaper Doll" for Toys "R" Us
Disturbing or a whole lot of fuss about nothing?
Some parents felt it was perfectly natural asking "What makes seeing a penis or a vulva dirty or sexual?'" while others were horrified stating "They're for CHILDREN. Can't they at least have SOME semblance of innocence?"
What's your thoughts on this one? Would you be happy for your tot to receive this doll?
We'd love to hear your thoughts!