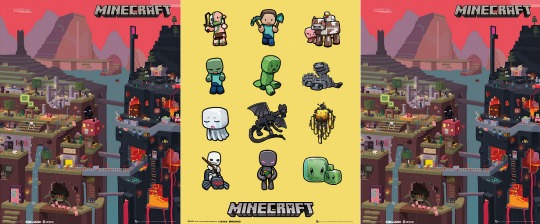 I'm always on the look out for Minecraft deals as my 5 year old is currently as obsessed with the game as everyone else's kids, so I thought that this would make a great little stocking filler.
It's a new item on The Entertainer website, so there appears to be loads of stock around.
It's available for Free Click & Collect, but not for Home Delivery.
These are the smaller size posters, 50cm x 40cm, but for £1 they're still great value compared to the prices being charged for them elsewhere.
There are 2 designs available, and unfortunately you cannot specify which one will be reserved for you, but if your kids are anything like mine they will be happy with either...or preferably both!