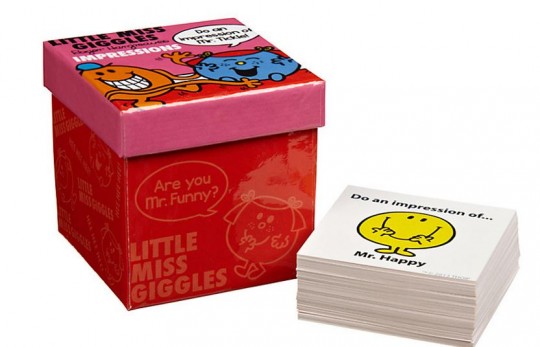 John Lewis have a Mr Men Box Trivia Little Miss Giggles Impressions Charades game in the clearance section reduced from £4 to £2.
Is it just me or is it colder now than it was in December? And we seem to need more time indoors now than we did back then. So a few cheap and cheerful games and toys to keep on hand can't go wrong, especially at £2.
This Mr Men Box seems to be a version of charades, with a box containing 60 cards with 'hilarious impressions'. Each card features a picture of one of the Mr Men or Little Miss crew, which the players then have to act out.
It should be a great giggle for little ones, though - as most toys - they say it's suitable for 3+. I can imagine my Mr Men loving daughter having a good giggle with this game.
Delivery is £3, so if you can you're better off doing the click and collect option.