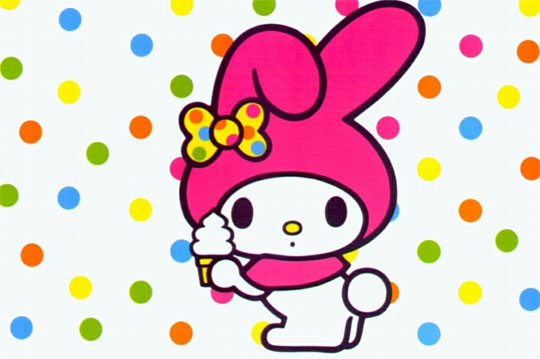 My youngest niece has a real thing for bags; as long as that continues none of the family will ever be stuck for something to buy her!
If you have a little girl in your family who's barmy for bags the you might want to take a look at the My Melody bag bargains up for grabs at Home Bargains.
Click HERE to take a look at the My Melody bag bargains
I hadn't encountered 'My Melody' before today and couldn't help but draw comparisons between her and Hello Kitty.  A couple of minutes spent interrogating my good friend Google (what did we do before 'him'?!) quickly revealed that she's from the same home as Hello Kitty.
My Melody is a little bunny who wears a floppy hat over her bunny ears; her favourite hobby is baking cookies, her favourite food is almond pound cake (I wonder if she bakes that herself too) and her best friend is a mouse called Flat <---- so now we know!
There are three My Melody items up for grabs at Home Bargains for good prices at the moment:
A My Melody back pack for £2.99 instead of £14.99
A My Melody tote bag for £2.59 rather than its original £12.99 and
A My Melody shoulder bag for £2.99, its full price is £14.99
If you live near a Home Bargains you'll be able to collect your My Melody things in-store for free, otherwise you'll need to pay between 99 pence and £2.99 for home delivery.
Thanks to Wadjet at HUKD