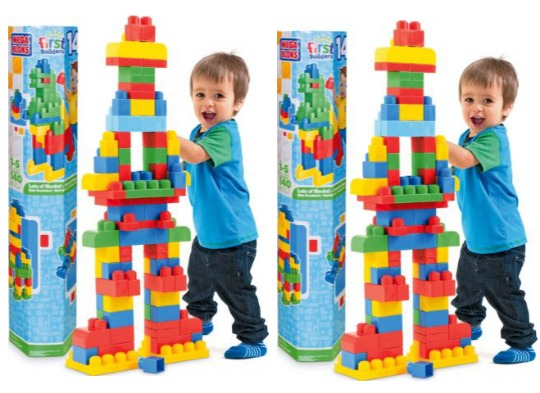 Argos has been slashing the prices of toys left, right and centre, recently. This Mega Bloks 140 Piece Maxi Tube is now only £9.99, reduced from £29.99. Not sure I would have paid thirty pound for this but at £9.99 I will be snapping one up. Think of birthdays of sons, daughters, nieces and nephews.
The Mega Bloks 140 Piece Maxi Tube has enough "bloks" in it to build a structure taller than your child and quite possibly you too. It's fun building tall towers and knocking them down again.
My boys loved Mega Bloks when they were little. I would say even more so than Lego Duplo. They had a mixture of the two but it was the Mega Bloks they were drawn to.
I think if you are buying this as a gift then it'll look like you have spent a lot more than £9.99. As it's suitable for children from the age of one, I will be buying one for my friend's son's first birthday. This set will make a great first construction toy kit.
You can Reserve and Collect the Mega Bloks 140 Piece Maxi Tube from Argos for FREE or pay £3.95 to have it delivered to your front door.