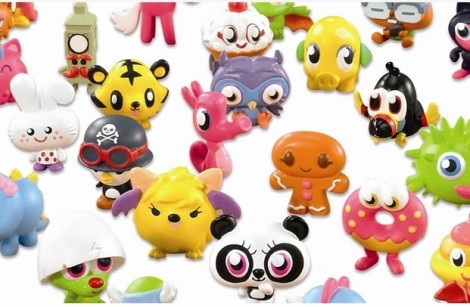 Oooh, don't you just love it when a store smacks the prices of a huge range of toys down to very manageable amounts? I definitely do. This Play sale is about to sort out all of my Christmas present worries in one foul swoop. Fantastic. There is a ton of toys on sale for only £5 and they all come with free delivery.
The toys that I really like are the ones that are just too cute like the Moshi Monsters and Hello Kitty goodies. You can get things like the Rubik's Cube, Uno, Tomy Toys, fleece blankets, puzzles, galt toys, Doctor Who accessories, Disney extras, and Fisher-Price doodads.
The search link I have found includes toys from way below £5 and up to £5 in total so you will also find items that are even cheaper than these in their clearance sale. These things include Hello Kitty puzzles for £4, LEGO Ninjago toys, and Trunki Purse sets.
Thanks to lucerysmum at HUKD!