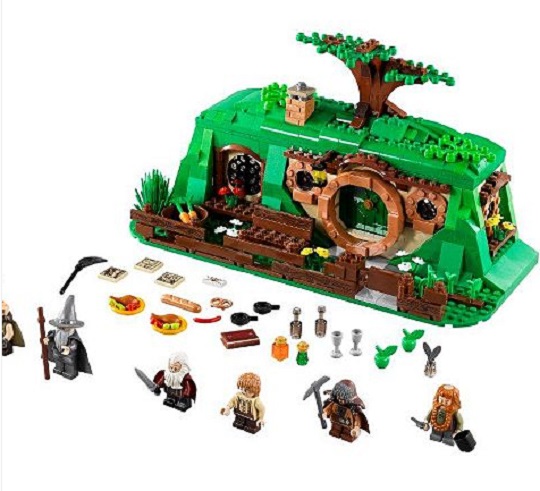 Asda has put the rather awesome Lego set Hobbit: Unexpected Gathering on sale and dropped the price from £66.07 to £50.23. This is a very tidy saving of £16.24 which is not how your floor is going to look when this huge set has been emptied out all over it.
Gandalf the Grey has invited the dwarves to Bag End and Bilbo Baggins has no idea that this bunch of smelly, shouty and hungry people are about to invade his home. With this Lego set you can uncover the Hobbit hole and entertain the dwarves with food and drinks.
The set includes Gandalf the Grey and five exclusive minifigures that you will only find in this set – Bilbo Baggins in his Shire outfit, Balin the dwarf, Dwalin the dwarf, Bombur the dwarf and Bofur the dwarf. They call come with a variety of weapons and you can enjoy playing with them as you build this stunning Lego creation.
Thanks to kalivar at HUKD!