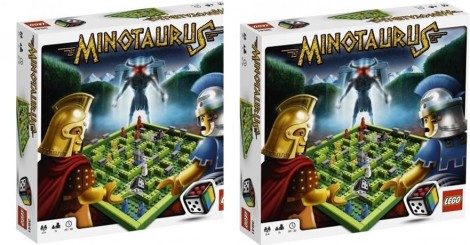 If you are on the lookout for cheap family games to entertain everyone this holiday, then look no further than this ace LEGO Minotaurus game at Play.com. marked down from £17.99 to only £9.99 you are saving £8 off the usual price.
The LEGO game, Minotaurus, is all about the mythical creature from Greek mythology – the Minotaur. Players have to be the first to lead their heroes into the temple where this legendary beast is protecting the treasure.
They have to place walls to block each other, clear the grid to get to the treasure, and win! The game is easy to play and enormous fun for the whole family. And it can be played with all ages (except tiny tots) as you can team up to beat each other.
Thanks to goonertillidie