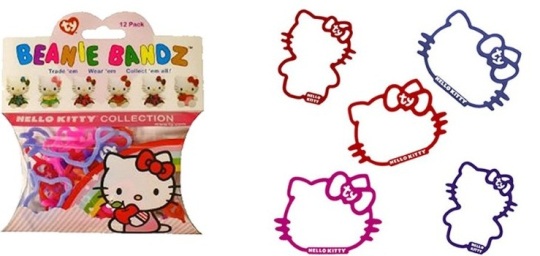 The Hello Kitty Beanie Bandz wrist bands are on sale on Amazon for £1.20 instead of their usual £2.99 and they come with free delivery too. I have just snapped them up as a tasty little Christmas stocking filler.
These Beanie Bandz are all the rage at the moment with kids of all ages sporting these at social events. My daughter did give me a sad face the other day when asking me why she didn't have any of these. So, they have gone into the Christmas stocking pile and these could not have come at a better time.
These Beanie Bandz and the official Hello Kitty silicone bands in a variety of different colours that spring back into their original shape when they are taken off. You can collect them, wear them, swap them and enjoy the twelve different designs however you like.
I really like these and think that this low price is rather tasty too.
Thanks to Hot or What? at HUKD!