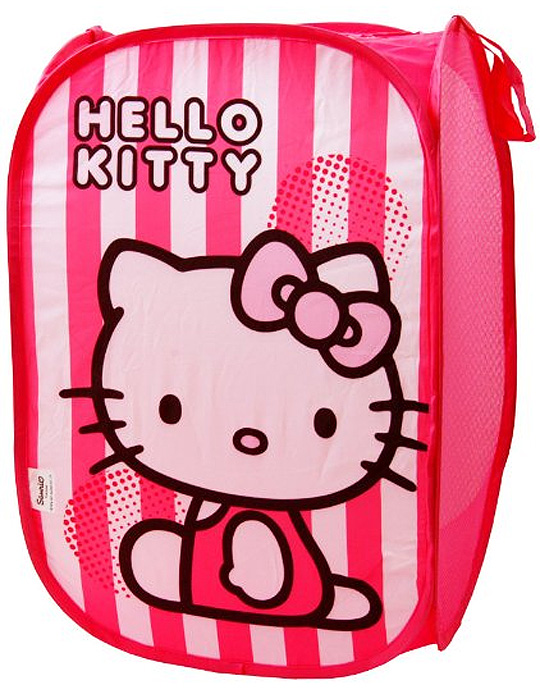 Amazon are selling this Hello Kitty pop-up room tidy for £4.17 - it's only a little bit less than its full £5.99 price, but will be worth its weight in gold to Hello Kitty fans.
I deliberately went looking for a Hello Kitty pop-up room tidy this morning - this was the cheapest one I tracked down - as it's a friend's birthday today and she's a bit Hello Kitty mad. You see, she can be a bit untidy, and it drives her husband round the bend, so a Hello Kitty pop-up room tidy will make for a rather amusing joke present today.
Of course, you don't have to give a Hello Kitty pop-up room tidy to an untidy adult (who should know better), they are really great for kids bedrooms - whether they take on the role of a laundry basket, toy storage, or anything else you need to stash away that doesn't have a home.
They are quick and easy to pop up and ideal for engaging in a bit of gentle 'parental persuasion', along the lines of: "Hello Kitty would want you to be tidy and put your toys away..." and, "What would Hello Kitty think about all your toys being left laying around if she popped in to visit?!"
You don't have to pay to have this particular Hello Kitty pop-up room tidy delivered to you, so £4.17 is all you need to part with.
Happy Hello Kitty tidying!