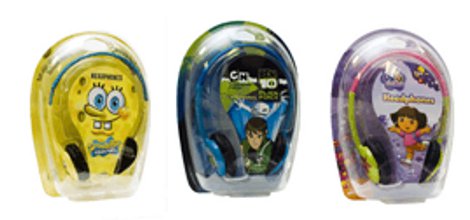 Kids headphones featuring various favourite characters are on sale at Game for £5.98 – a £7.01 saving, and delivery is included in the price.
I'm not really sure how good headphones are for children, or whether they should be having noise that close to developing ear drums, but these caught my eye specifically because they sit on the ear, rather than in it.
While I prefer in ear headphones for sound quality and noise reduction, I'm not sure that's great for little ones!
Apparently these were "designed with kids in mind" by "helping protect your children's hearing whilst providing excellent value for money."
There are only two reviews, with very differing opinions – a five star and a one star, so no real help there.
Options available are Ben 10, Dora the Explorer and Spongebob Squarepants.
Thanks to goonertillidie at HUKD