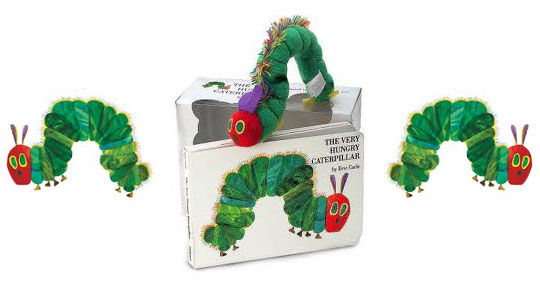 The Very Hungry Caterpillar Book and Toys Set is £3 at WH Smith at the moment, and delivery is £2.99. You can have it delivered to a local store though, which is free.
Eric Carle's classic tale teaches children about numbers, days of the week and time as the newly hatched (and very hungry!) caterpillar munches his way through die-cut pages. This delightful gift set contains a sturdy board book edition of this bestselling picture book and an adorable soft toy.
Not a huge lot else you need to know about the set, I think! At this price it's a brilliant little stocking filler, or school friend gift.
The toy is suitable for 2 year olds (and up), but it doesn't say why, specifically.
This is a really lovely little gift set, and fans of the story will love snuggling up with their own little caterpillar.