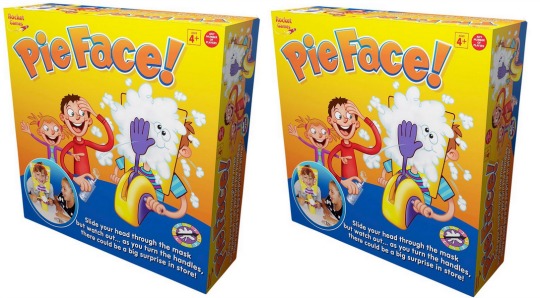 Forget paying £50 on auction sites, or waiting until August for your game - Smyths Toys will be selling Pie Face for just £9.99 and they are expecting stock in about a week!
We have had so many people asking where the can get this hugely sought after game, and this is by far the best price as well as the soonest you can get your hands on the stock.
They are not taking pre-orders right now, so it's a case of keep checking from 22nd June to be able to get Pie Face online and in stores. We will keep checking to let you know when and where you can buy Pie Face so that you can all join in the fun!