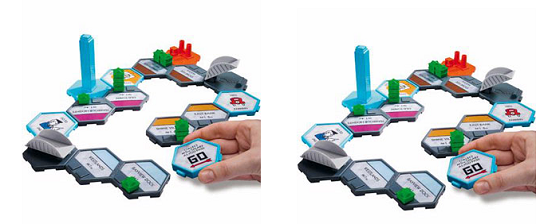 Home Bargains has sliced and diced the price on this delightful variation of the eternally popular Monopoly from £15.99 to £3.99. Even though you still have to pay £3.49 for home delivery, this is still a discount of greater than 50% off. At least, I hope it is, because my maths is bad!
This is available instore and online so you could amble on over to your nearest branch (probably call them first, though) and pick one up instore and save on delivery. You can build your own Monopoly track with this rather awesome idea that's reminiscent of Settlers, and you can adjust the length according to the mood you are in. An hour or 30 mins – the choice is yours.
You get 12 double district tiles, four bridges, four single tiles, two railroad tiles, six movers, 91 buildings, 22 district cards, 17 chance cards, four reminder cards, two dice, one money pack and instructions.
Thanks to bigboobdior at HUKD!