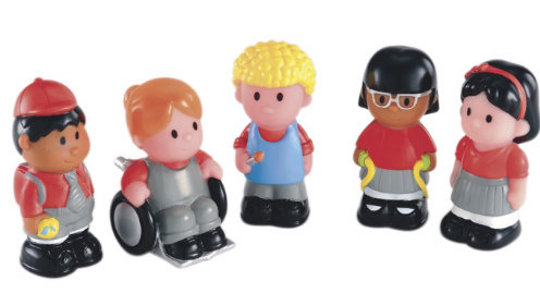 Mothercare has reduced the Happyland School Children set to £4, down from £8. Shipping is an additional £2.95, so if you can click and collect, you're better off doing so.
I remember reading that a great way for getting children ready for their first day at school is to role play some of what they might expect on the day. We have some way to go, yet, before school is on the cards, but I thought these Happyland School Children would be great for such role play.
The set includes 5 characters, who are all rather politically correct, so you're looking at different ethnicities and even a wheelchair bound child.
These toys are good for children 18 months and up, and obviously they would compliment other HappyLand play sets.
If you haven't used the vxxn code yet, would you believe it's still active? Well, it is - I just tested it and it took a further 80p off the total.
Thanks to jackthenippa at HUKD