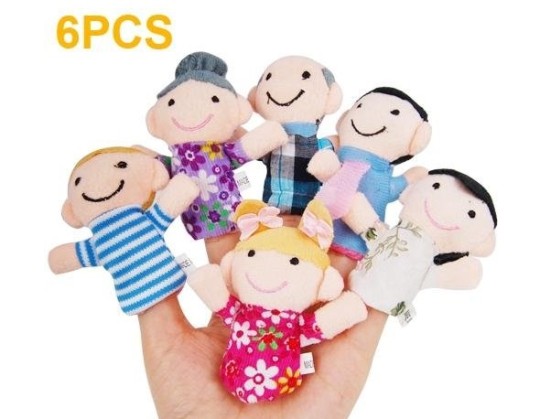 Amazon Seller Fashionnewsun has these Happy Family Member Finger Puppets Sets on sale for 99p delivered. You'll have to click on the 'more buying options' button to get them at these price.
Whether they're for stocking fillers, bribery or just something to entertain baby, these finger puppets are a steal.  The reviews are mixed, and some loved them and a few not so much - but for 99p you get what you pay for.
I'm thinking these could be really cute party bag fillers, but whatever you choose them for, they're bound to stimulate imaginative play in small people.
For the reviewers who were happy with these, they were pretty great, and they say the kids loved them.  Quite frankly, at the price, what's not to love?