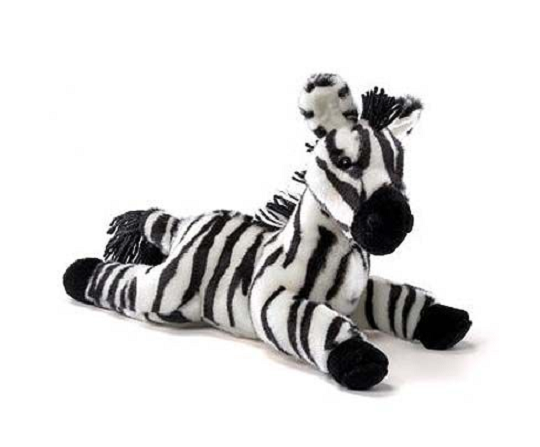 This adorable little dude is down from £14.99 to £2.99 at House of Fraser and you can collect him instore for free. Is that a win or what? Cute and discounted, he has dropped steadily in price until now he is well below half price.
Isn't it funny how these guys are suddenly the top of the deal food chain at the moment? This one is a pretty epic deal when you consider the original price, but I've no idea if he is even worth the original price. He could be tiny and overpriced so, for £2.99, he is now a deal and not a bargain. Oh good grief I should just shut up…
This is from the Gunds Wildlife Collection made from dense, soft plush with a sparkly sheen to it. He is approximately 36cm inn length and suitable for kids aged 0-3 (although why can't you have him if you're older?). If Zebra is gone, don't worry, they are selling Frog and Turtle for £1.99 and £2.99 respectively.  And Blue Monkey is also down from £14.99 to £2.49, even less than zebra!
Thanks to andreajohnson1481161 at HUKD!