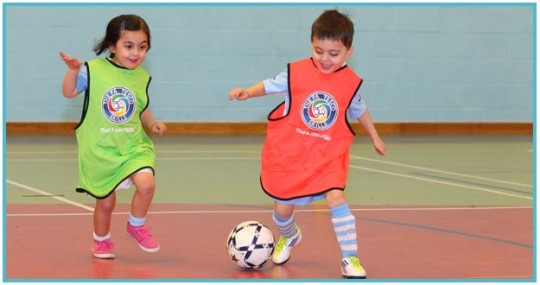 The FA Tesco Skills offers FREE football coaching during the school holidays at Skills Centres throughout England.  You have to sign up now though, as there are quite a few centres around England, but you can be sure it'll be fully booked in no time.
Holiday football coaching sessions are a great way for children to try the programme for the first time.  FA Tesco Skills holiday football coaching is perfect for children who want to develop their football ability and also if they just want to have some fun during the holidays.
They welcome boys and girls aged 5-11 years of all abilities. FA Tesco Skills holiday sessions last the duration of a morning or afternoon.
You can only sign each child up for one FA Tesco Skills holiday session per day during each school holiday.
Add to this the free Tennis sessions for kids from the LTA and you can have quite the sporty summer, keeping everyone fit and healthy.