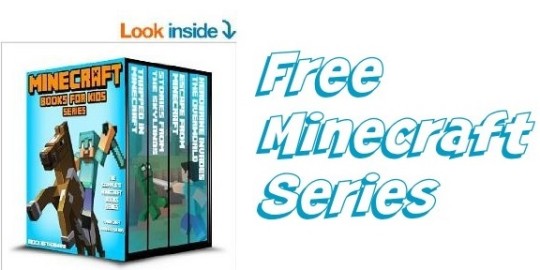 Head over to Amazon right now for The Complete Minecraft Book Series on Kindle completely free.
Each of these Minecraft books has an original storyline and can be read on it's own. They do not need to be read in order either, which is useful if you're sharing with others. 
The books are suitable for children from around 8 and up, and should be loved by Minecraft fans. I think it could be a good way to get kids into reading too. 
This free set includes: 
Trapped in Minecraft: Spud's Thrilling Adventure in the Overworld
Stories from the Skylands
Escape from Minecraft: Buck Descends into the Caves
Herobrine Invades the Overworld
Happy reading!