NEW Flower Bouquets With Free Delivery from Home Bargains!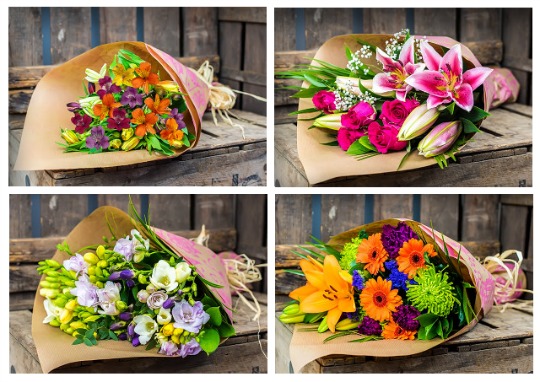 I know Home Bargains are expanding, and opening lots of new stores, but this was a move I was not expecting. Home Bargains have just launched their own online Flower Delivery Service! Bouquets start from as little as £9.99 and all of the bouquets have FREE DELIVERY, even on a Sunday!
How these flowers compare to the ones from the big chains like Interflora or Marks & Spencer I have no idea, but for a budget option I am dying to give them a try to see how they compare. Price wise these are a fraction of what you would expect to pay at competitors. You can get a dozen red roses with free next day delivery for £19.99, and their most expensive bouquets are only £24.99.
They are fully aware that they are the budget option, and there's even a tongue in cheek comment on the website "PS: It doesn't say Home Bargains on the box!"
So you choose a bouquet from £9.99 to £24.99, select your delivery date including Sundays, add a message of up to 250 characters and it's delivered free of charge, with a satisfaction guarantee. You can even add a vase if you like for an extra £5.99.
So, what do you think? Worth a try?