Dr Who Electronic QLA Anti-Time Device Toy Now £8.99 Was £24.99 @ Argos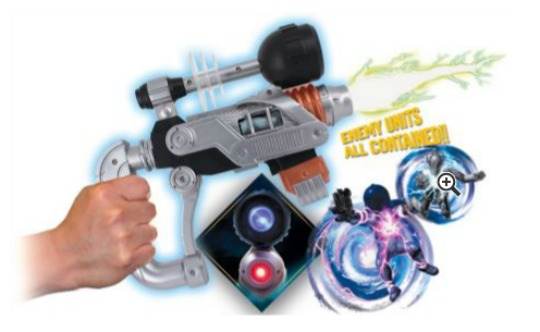 Fans of Doctor Who are going to love this toy. Normally £24.99 it's now just £8.99 at Argos.
I can't tell you what it is, since I'm not a serious Whovian, but I know my lads would be pretty delighted to find one of these bad boys lurking in their stockings on Christmas morning. I know it's something to do with Daleks and Cybermen, and that it sucks you into a Time Vortex, which doesn't sound good.
The Dalek and Cyberman Hybrid Technology Unit includes four play modes - Dalek, Cyberman, Angel and Multi-Technology, and it includes speech, sounds and light effects. It also requires 2 x AAA plus batteries, which aren't included, and is suitable for children aged 5 years and over.
With thanks to TiscaliSurvivor @HUKD.