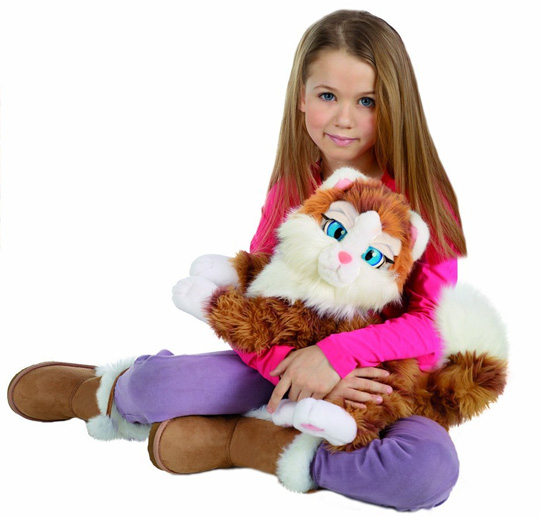 This Animagic Cherry the Cat emotion pet is currently up for grabs at Amazon for £15, her usual price is £59.99, and she's the cheapest emotion pet I've seen so far.
If your child is harassing you to get a cat, but you really can't give in, then Cherry the Cat might get them off your back...for a little while at least.
Cats have been part of my life since I was five years old, until recently that is. It was so strange not having a furry feline prowling around - SO strange, in fact, that seven months was enough and my husband and I rescued a little black cat from the local cat shelter - we've called him Bagheera and he really is a proper little mini black panther, with a passion for shredding tissues!
Cherry the Cat won't shred tissues, however, she'll just purr and swish her tail when your child strokes her back.  She moves, miaows, blinks her eyes and twitches her ears, and actually sounds rather cuddly and awesome.
I have to say, she looks a little moody and snooty, but then show me a cat who doesn't sometimes!
Thanks to taswir1 at HUKD