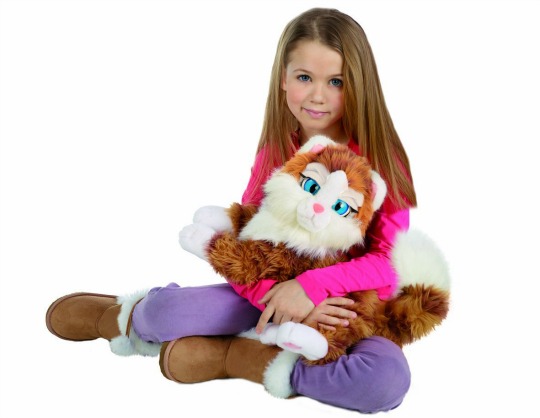 This is an absolute steal - Cherry the cuddly cat is just £15.90 at Amazon right now - reduced from the usual price of £59.99!
Suitable for children aged 2 years and over, Cherry miaows, blinks her eyes and moves her ears just like a real cat. Stroke her back and she purrs and swishes her tail. Feed her the fish biscuit and hear her chew, and if she's not hungry she'll refuse the food. When she's scared she'll close her eyes and tremble, and when she's sleepy she'll swish her tail, close her eyes and drift off to sleep - you might even hear her snore.
With thanks to peppa33 at HUKD!