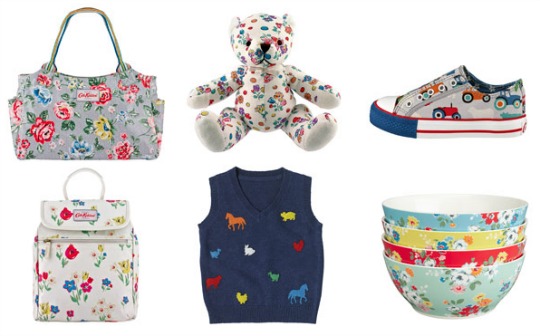 Oh my goodness someone hide my purse! The big Cath Kidston Summer Sale has just started, and there are so many things that I want, and I have hardly started looking. The sale is up to 40% off at the moment, and the best things go straight away, so if there's something you have had your eye on then I would grab it now!
Prices in the sale start at 50p - but don't get too excited, as that's tissues and erasers, not handbags! Bags start at £10 for the book bags, and proper handbags are priced from £18.
There are a lot of bags to choose from, and amongst the new reductions are a lot of luggage options like cabin cases, holdalls and overnight bags at big discounts.
As well as the famous bags there are an awful lot of Home items, and the Kids sale section has loads of goodies. I have seen so many things in there that I would love to buy, and a few things I think I might get and put away for presents. The children's mini bags are so cute, and the clothing has much better price reductions than usual making them very tempting.
Okay, I'm going on too much because I'm excited about this Cath Kidston sale - it's a good one.
Home delivery is free when you spend over £50, or charges are from £4.95 when you spend less.