Buzzing Brains Wooden Pots And Pans £6.49 @ Kiddicare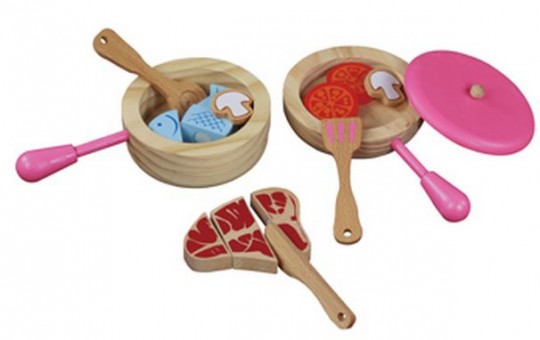 Kiddicare has a great looking wooden Buzzing Brains Wooden Pots & Pans set for £6.49 instead of £12.99.
The Buzzing Brains Wooden Pots and Pans set is made from strong durable and colourful wood. The set includes a saucepan, a frying pan with lid, a spatula, a spoon, a knife, cut and play fish, meat, tomato and mushroom slices. The possibilities for role play are endless.
It's great for pretend and imaginative play, and encourages sharing and social play and would make a lovely Christmas gift for a little person.