Buzzing Brains Garage & Palace £10 Was £49.99 @ Kiddicare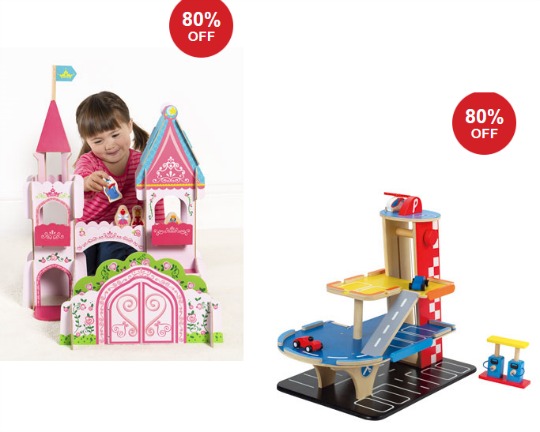 I can barely believe my eyes on this, but the rather fabulous The Buzzing Brains Wooden Palace is on offer at £10 right now. And - woah there - so is the Buzzing Brains Wooden Garage!
I'm not going to waste time blabbering on about these because I reckon all you need to know is on the Kiddicare website - but the point is simply that if you even buy one of these wooden toys you'll be grabbing almost fifty quid's worth of  toy for a fraction of the price. What a brilliant buy to to snap up now and squirrel away until Christmas or a birthday.
And of course if you buy all three it'll still cost you less than the original price of just one of them!
Delivery is free if you spend £29.99 or more so if you're only buying one then it's probably worth having a think about whether you need any other toys, gifts or even baby essentials, because for a further £15 you'll get all stocked up and you won't pay for delivery. Alternatively delivery is just £2.99.
Why are you still reading this?! Go, go, GO!