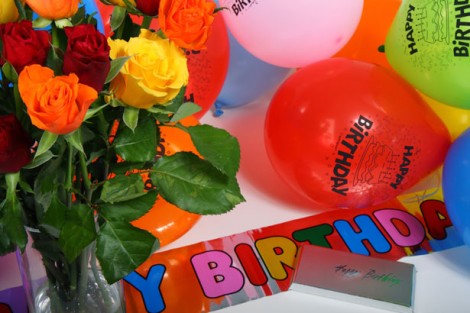 With the cost of living going up and the amount of money we get going down, things like birthday parties are taking the strain. Unless you happen to be rolling in dough, you aren't likely to be getting that pet elephant this year.
So how can you hold an awesome birthday party for your child without spending a ton? Well, there are some clever ways you can save money while amazing everyone with the grandeur of your event.

According to a survey held by Spur Steak & Grill, 85% of people think that parents spend too much money on parties to celebrate their child's birthday and that only 5% of parents don't find organising a party stressful.
I have to agree on both counts. While it is important to give your child a fabulous day of celebration, it can cause both your bank account and stress levels to collapse. Last year I was a wreck before my daughter's party and I swore I would never put myself through that again.
The type of party you organise will really depend on your budget. One of the least stressful and often most economic options is to go with a birthday package offered by a chain. The same chain, Spur Steak & Grill, offer Birthday Party Combo meals for as little as £6.95 per child. They even give you free downloadable invitations.
You swoop in with the chosen children, they eat until they can't move, get a song sung, open presents, and then leave. You have no mess and no fuss, just happy children and a low cost. Depending on the number of children you invite, you can really keep this one below £20.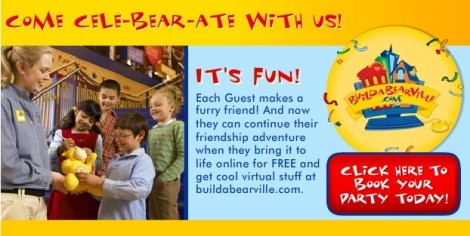 Build-A-Bear Workshop offers you a range of different birthday packages that will be thoroughly enjoyed by the kids. Each child gets a bear to take home, you get a party leader who will swoop in and entertain the kids, and they all get a little party favour as well. At the moment they have an offer that includes the full Build-A-Bear experience plus a meal at McDonalds which varies from store to store.
Most softplay centres also offer birthday party packages where you get a discounted entry rate plus food, and the kids can enjoy the space for as long as they like. The advantage of this is that kids will tire themselves out nicely, you have no mess to clean up, and the other parents can put their feet up and relax. Most sofplay centres include a supervisor for the duration of the party so you have help on hand throughout the afternoon or morning.
Of course, the disadvantage of this is that you will have to share the venue with other people and children, and other parties. While not necessarily a bad thing, it is noisy and a bit confusing. Fortunately most of these venues pop coloured armbands onto party guests so you can find them easily, and stop non-marked children from eating your party food.
If food, bears and jumping don't appeal to you or your kids, how about investigating the party package prices at your nearest pottery barn? There are three near to where we live and each offers a unique package for kids. They can pick an item – mug, teapot, plate – paint and colour to their heart's content, and you all get a fabulous keepsake.
You will have to return to the scene of the crime to collect the fired and finished goodies, but this only adds to the charm for me. It's the party that keeps on giving. Many pottery barns offer food and drink as part of the deal so kids are kept busy and fed. There are offers from as little as £6 per child including food and a small painted item to take home.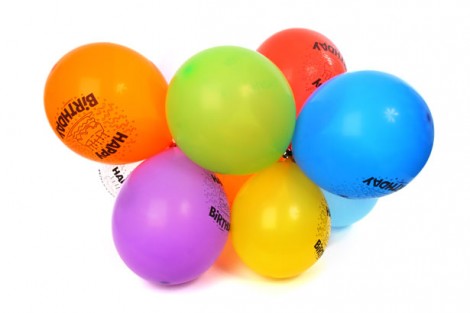 If going to a venue doesn't appeal to you and you have a nice big garden, then a party at home can be an excellent solution. It comes with its own levels of stress, though. You have to make the food, clean up, and keep the kids entertained. And you will be restricted by the time of year and the weather.
That, of course, is a story of its own and one that I'll be tackling next week. Hopefully these ideas have got you thinking and possibly solved your birthday party dilemma. If I add up what I spent on decorations and food and a venue last year, compared to what I could have spent on a package, well, I would have saved money by going to any one of these venues and been far less stressed to boot.