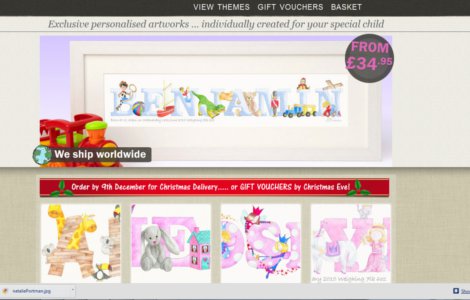 I love personalised things.
There's a fine line between naff and tacky personalised items and those that are beautiful and will be treasured for many years to come.
Alphatastic is a new company who make personalised name prints and they are STUNNING!
They ship worldwide, you can buy gift vouchers and whilst the starting price isn't cheap - £34.95 - BOY do you get what you pay for and I defy anyone not to be hugely impressed with the quality of their artwork.
Go and have a look; see what you think.