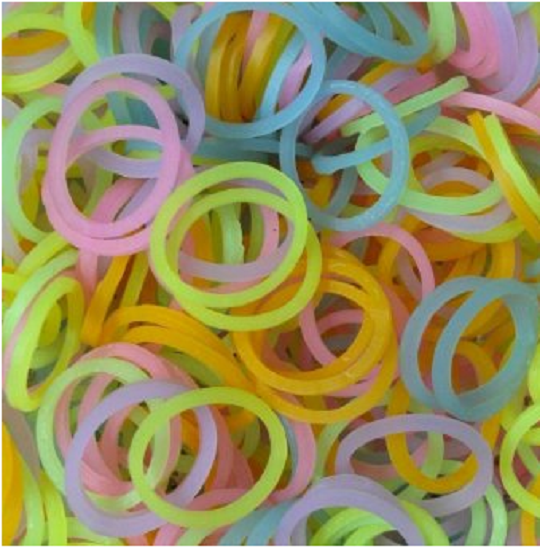 Visit Amazon and see for yourself. Oh yes, glow in the dark loom bands for only 90p delivered. You get 600 of these darn things and they will make your house (and dark corners thereof) shine like little sparks in the night.
This is a pretty cool deal, but I have such a weak spot for anything that glows in the dark that these are a win just because they are shiny. If you lose any, just turn out the lights at night and BOOM you'll find them glowing in all sorts of places.
This kit includes 600 rainbow Loom Colour Band refills with clips but no Loom. You can use this to make a ton of cool patterns and creations. Just take a look at some of the posts we've done here and here on how to make the best use of these funny little dudes.
Thanks to oleola at HUKD!