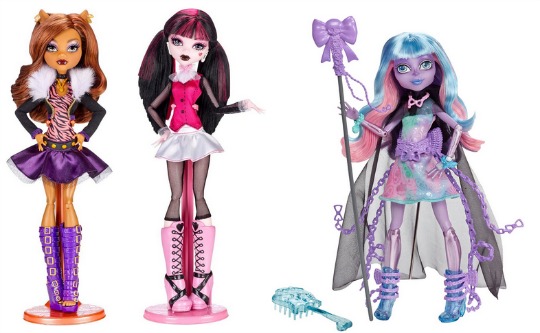 Monster High Dolls are ever so popular and although Barbie is still out there, it's safe to say there's a market for these 'alternative' dolls. Amazon have 50% off selected Monster High Dolls at the moment so if you know of a fan, then it's maybe worth buying one and popping it by for their next birthday.
Here's a list of what Monster High Dolls are on offer:
What I personally like about these dolls, is they celebrate individuality. They all have different skin colour and their own quirky style. Barbie was this wholesome Caucasian Blonde and finding one of a different ethnicity or even hair colour was hard. These dolls are definitely a sign of the times, and that is not a bad thing.