My 1st JCB On Site Charlie Crane Playset £12.99 Was £34.99 @Amazon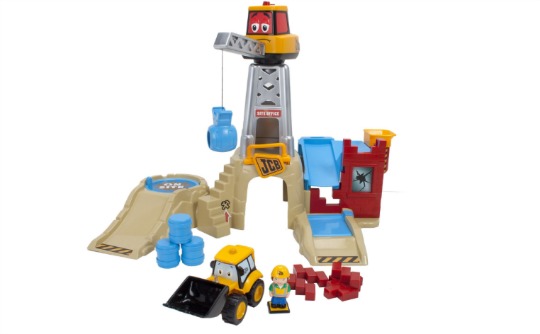 This My 1st JCB Charlie Crane On Site Playset is on offer at Amazon right now, reduced from £34.99 to just £12.99.
Designed especially to help little hands develop fine motor skills and promote pretend play, this comes with a working, talking crane with a giant grab claw and wrecking ball, bricks to stack and knock down, and barrels to transport and load, as well as a turntable, ramps, a tunnel and a garage, plus the My 1st Joey JCB and the site forman.
There are 7 customer reviews of this item and it has gained 4 out of a possible 5 stars. Here's one to help you decide if this is right for you:
"I bought this toy for my 3 year old son and he absolutely loves it and it has kept him quiet for hours! Lots of different activities and even his older brother has got stuck in! Great to watch them play together. You do have to add stickers to the set which requires a bit of adult help - all round really happy with the purchase great product for the price."
You'll need 2 AAA batteries but apparently these are included.
Happy digging!