Learning Resources Pretend and Play Post Office £24.05 @ Amazon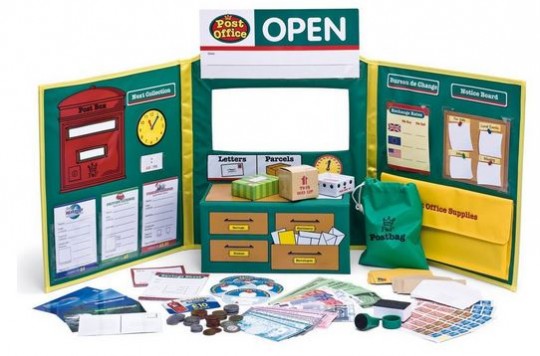 Amazon have up to 50% off educational resources at the moment, so it's a great time to buy some bits to help your little ones in their academics. Some of the items are more role play than anything else, and one I particularly like, even though it doesn't have 50% off is the Learning Resources Pretend and Play Post Office.  Amazon currently have it for £24.05, one of those random Amazon prices, but the next best price for it is £28, and it goes up to over £38, so it's not a bad price.
My kids always enjoy post-office play when it's available to them, and in this set they can weigh, sort and stamp letters and parcels as customers exchange travel money, apply for licences and check the notice board. It comes with open/closed sign, Bureau de Change, Notice Board, parcels and post cards, all of which are wipe-clean for reuse.
The Post Office set has 178 pieces, and folds up for easy storage.