The Hobbit Sting Sword £2.96 @ Toys R Us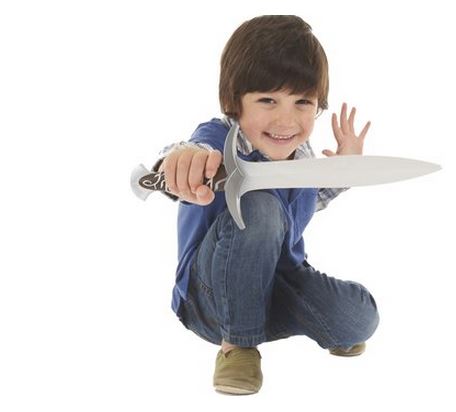 Toys R Us have Bilbo Baggin's sword, Sting, from The Hobbit on sale for £2.96 reduced from £4.99. That seems a pretty good price for a play sword, whether the recipient is a fan of the story or not, really! It would make for fun role play whether as a Hobbit or anything else a toddler mind can conjure up.
There's not a whole lot by way of information on this sword, but I suppose it's safe to say that at an original price of £4.99 it's not made by Elvish weapon-smiths, nor will it glow blue when fell creatures are around, but it should still provide a bit of fun.
It does in pattern, at least, replicate in authentic detail a key weapon in The Hobbit: An Unexpected Journey.
For the price, I don't really think you can go wrong, and if you Click now, you can Collect in as little as 20 minutes.
Happy Orc-hunting!