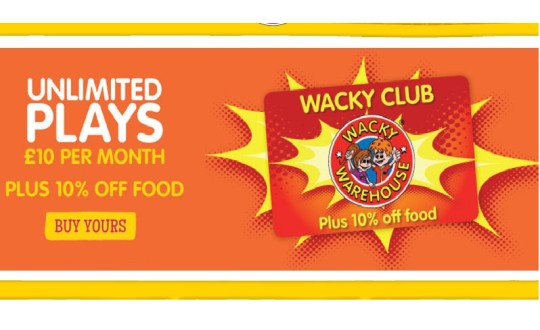 Wacky Warehouses dotted around the country have a regular £10 per month offer where little people can play 'unlimited' for the £10. Now, the website doesn't have this particular offer, but judging by the fliers available in the play centres, there is a nationwide offer for 6 weeks at the price of 4. So for under £2 a week you can play as much as you like. That's going to be hard to beat!
If you have more than one child the deal is even better, as it's £10 for one child or £20 for up to four! The regular child entry is £3.75, so this is a great saving.
In addition to that you get 10% off your food and drinks bill, which is a fab little saving too.