If Spring is doing its thing in your neck of the woods, as it is in mine, you might find yourself considering a spot of Spring cleaning. But imagine if you could Spring clean your finances. Would you like to scrub up your household paperwork? Do you like the sound of spring-cleaning your way from anarchy to organisational bliss? Me too.
Stephen Bennett, founder of allfiled.com believes the way we run our household admin has a huge impact on our relationships and family lives, and that the stresses and worries caused by out-of-control paperwork, bills and renewals means that some of us may be heading into 2010 with a heavy weight on our shoulders.
But with the cold snap coming to an end, there isn't a more fitting time to make this year's Spring-clean go that little bit further.  Lighter evenings and sprouting daffodils mean that many of us will probably think about de-cluttering those dusty kitchen cupboards at some point soon; so now is the perfect time to add 'sorting out those piles of paperwork' to the agenda.
Spring-cleaning your household admin needn't be painful. It won't take as long as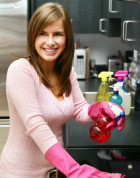 you think to restore order and to help you on your way, here are Stephen's top tips for taking a giant step towards paperwork bliss:
Check whether you have any subscriptions, policies, warranties or direct debits for products and services that you haven't used in the last six months and if so, cancel them. if you aren't using them, why pay for them?
Move all your offline accounts and register for online accounts where possible to cut down reliance on post and volume paperwork – it's more eco-friendly too.
Reduce the stresses of household finance by creating a separate 'bills' bank account with a high interest rate and transfer enough money at the beginning of each month from your personal or joint account to meet all of your family monthly commitments.
For peace of mind, open a credit-checking account on a 'free trial' each quarter to monitor any suspicious activity with your personal data.
Download a free password vault software system to improve web security and monitor activity.
Create a list of all of your suppliers, any emergency and customer services contact numbers and all of your account numbers and check they are up to date on a quarterly basis.
Use an empty shoe box for each month of the year and store all of the receipts from your purse or handbag for everything you buy in that month. After one year, discard the first month of receipts and then start again.
Make a photocopy or scan of every family passport and store them online somewhere safe so you can locate them quickly in an emergency.
Set yourself a reminder each year to review the utilities for your home, insurances for the cars, family members and pets and, if and when you can improve your mortgage arrangements.  Doing this will ensure that you aren't paying over the odds to run your home and in many cases you will save money too.
Shred unnecessary paperwork to reduce stress, mess and possible security risks.
Pick three areas of family expense outside of the basic utilities and insurance and set a simple budget for how much you are happy to spend and then review each three months.
If you want to by-pass some of these tips for a faster way to get on track with household admin, register with a free online admin management system which should help you to store all of your information in one place so that your household information is always at your fingertips.
Phew! That's A LOT of food for thought. Some ideas might suit you and ot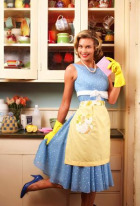 hers won't but if you like the sound of an online admin management system, allfiled.com is one such service. Free for the first 12 months and then £35 per year, allfiled.com is a secure website that helps you keep on top of household paperwork so you'll never need to miss another insurance renewal or direct debit again. Think of it as an organised and accessible place to store and manage all of the documents needed to run a home efficiently.
Best of all, allfiled.com are offering 1,000 Playpennies readers a free lifetime subscription to the site, saving you £35 every year! Just follow the link and be one of the first 1,000 to sign up to the site.
You can also set up task reminders and automatic emails  containing the details needed to complete them. Information is readily available 24/7 and those who sign up can even use the information they have stored to anonymously search and compare the market for the best deals on insurance, financial products and utility savings. Easy.
If only Spring-cleaning the house was so simple!