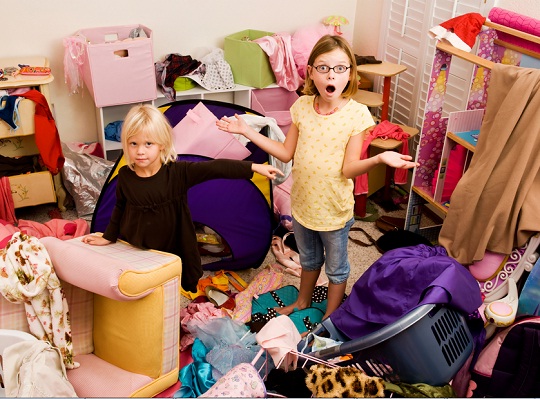 As Winter finally draws to an end, and we rapidly head for Easter, thoughts in my house inevitably turn to spring cleaning. Every year I try to do a big clear out, and every year I find that there's just as much clutter left. And even though my son is 8 years old, and after three there's not going to be anymore, I still have not got around to moving his cot on.
As another nudge, a flyer came through the door for a local event called Sell it Mama. Just to remind me that even if I don't need these items anymore, there's plenty of folks out there who do. And why not make a bit of dosh at the same time? Here's some tips on how to make a bit of cash from the stuff that's cluttering up your cupboards and loft.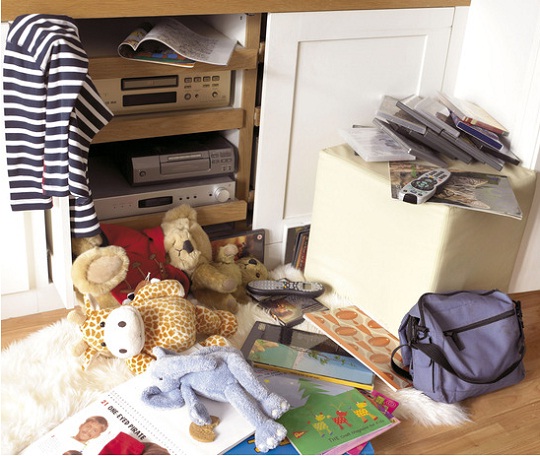 Clutter falls roughly into three categories. 'Memory clutter', 'I might need it clutter', and 'I paid a lot of money for it clutter'. In my house we've pretty much got all three. Clogging up the loft, the garage, the under stairs cupboard. Even my precious office space, which is needed as I work from home, is turning into a store room.
It is, quite frankly, ridiculous. Part of the problem comes when one of you is a hoarder. This is not me. I come from a family of people who not only don't hoard, but are so unsentimental that nothing is ever saved.
There has to be a sensible middle way surely? Looking for ideas on what to do to tackle the problem sensibly, I came across these ideas that seem particularly good.
Sell Online
How many near-pristine items have you got around the house sitting largely unused? It is a bit scary really to think how often I get sucked into buying something I think I really need and then only use it once. The thing is, if you've spent a lot of money on something, it is rather hard to let it go.
If you've got items that are in good condition, and you're willing to arrange postage, or delivery (you can specify distance) then you could try eBay. I have a few mother's at school who have done this, and made a reasonable amount on the items they were selling.
Although eBay will take a seller's fee, there will be a charge for selling no matter where you go, even if it is a local church hall jumble sale. If you want to find out more, there's a comprehensive guide to the basics of selling on eBay here.
Car Boot Sales
Another option, car boot sales, aren't quite as lucrative as they used to be. It is best to ask around friends and neighbours to find ones in your local area that are still doing a good trade. If you don't know anyone who has tried car boot sales, take a look online in a few of the directories that are available. These include Car Boot, Car Boot Junction, Your Booty, and Car Boot Sales.
The items that sell well at car boot sale are clothes, computers and electronics, toy, antiques/crafts, jewellery, furniture, books, CDs, DVDs, and video games.
NCT sales
Sale events can also be a good way to sell items, especially if you still have a lot of baby stuff. You can set up a table at an NCT Nearly New sale, for example. Click here to find one in your area.
The NCT don't cover everywhere though. They don't do my locality for instance, even though I'm in London. However, more local organisers might be doing something similar. Around here, for example, we have Sell It Mama. It is worth checking local church halls, baby groups and your local library to find out if there's something like this around your way.
Yard sale
That's an Americanism, I know. But I don't know what else to call these. A garden sale makes it sound like you're selling plants. Perhaps the easiest way to sell your unwanted stuff, without having to pay fees to anyone else, is to set up a table or two in your front garden and sell to people passing by.
This is popular in the US, and I've seen increasing numbers of these sales sprouting up in the UK too. Can be a great way for kids to earn a little bit of pocket money, and teach them about commerce, by getting them to sell off their unwanted toys and comics. Throw in some home made cakes and drinks, and let them spend the proceeds on a treat.
What do you do with your unwanted clutter?