Coupons For Household Savings @ Super Savvy Me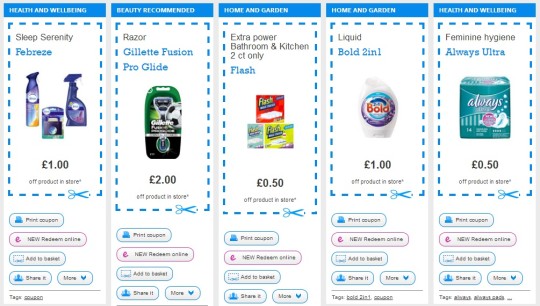 Super Savvy Me has a new page of coupons that you can print and use to take money off your shopping if you need to stock up on household staples. These are coupons for things like dishwasher tablets, cleaners, make up and feminine hygiene products.
We all know that that big 'end of the month' shop can cost a fortune. You can be frugal on your food, walk right by the luxuries and be really pleased with your basket total, then remember that you have to get some dishwasher tablets, floor wash, sanitary towels and nappies, and before you know it, the cost of your basket has doubled.
Sign up to become a member of Super Savvy Me, then choose print to redeem it and take it your local shop, or you can now also redeem it in your online shop.
These vouchers can be used in the major supermarkets, and should be redeemable without any issues.