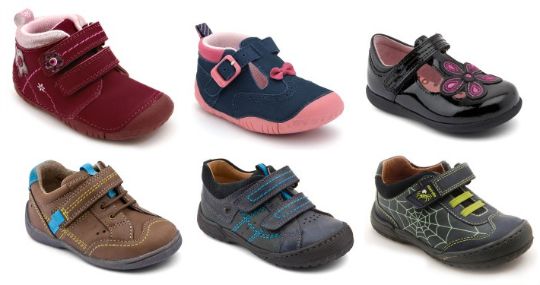 Start-rite shoes are fantastic quality, but they can be a little pricey, so events like this one are good news. This week they have a Clearance Event with up to 50% off, with prices from £14. Although the site says up to 50% off I have seen shoes at more than 60% discounts, so it's well worth checking out.
There are around 60 styles in the clearance, with the majority of shoes being £20 or under which I think is a good price for leather shoes. This isn't an end of summer sale, as most of the styles are shoes and boots, though there are a few summer pumps in there too. There are also lots of school shoes on offer and at half price these are a really good value buy, though I can only find girls school shoes not boys.
The sizes available do vary according to style, so it's a good idea to search by size to avoid disappointment. This Clearance Event is just for one week and I missed the start I'm afraid, so you have until Monday 21st September to root out a bargain.
You can print off ameasuring template* on the Start-rite website if you are unsure about sizing for your children, and there is a whole section offering advice on fitting at home. The delivery charge is £2.99 for all orders, and returns are free, so you can send them back without any bother if the shoes do not fit.
And if Start-rite shoes are good enough for Prince George they are good enough for our kids too. ;)