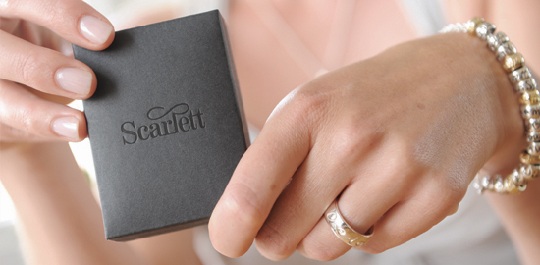 There's a Spring Sale on at Scarlett Jewellery as they clear out old stock and make way for new.
There are some really beautiful and sentimental pieces in the Scarlett Jewellery sale. There are, for example, 2011 Bangles with silver or gold loops, ideal for commemorating something big that happened last year – like a wedding, a baby's birth and so on. These are reduced from £129 to £109 for the silver, and £149 from £179 in gold.
For the very sentimental, there's an Angel Egg Necklace, reduced from £69 to £45, which is a 35% saving, and a Queen of Hearts Necklace reduced from £59 to £49. Alternatively there are Gold Angel Wing Earrings for £75 instead of £99.
These pieces are beautifully made, and look lovely. Most of them would make fantastic new mum presents, and a few are sensitive loss pieces too, but they are all beautiful and great for commemoration and celebration.