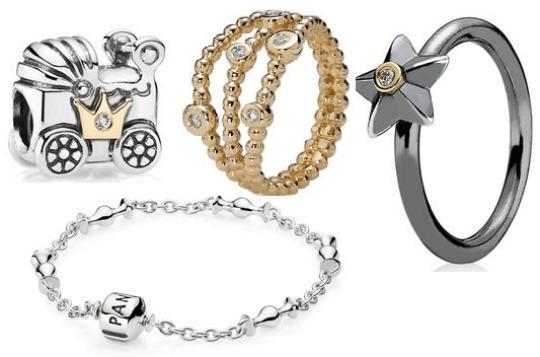 Many of my friends and family woke up to a lovely Pandora bracelet. If you were one of them and cannot wait to start adding to yours, then now's the time to do it. Pandora have launched their annual sale online and instore this morning, and I advise against going into your local store only for the simple fact is that it'll be queued out the door. There's plenty instock on their site and items start from just £8, you'd be hard pushed to find anything below £10 any other day.
Pandora are known for their charms, so let me show you what bargains you could bag yourself for that much coveted bracelet. The Baby Carriage Charm* is a lovely way to comemorate a recent birth, or a child of yours. It's Sterling Silver and 14ct Gold. This particular charm has £40 off making it just £15! WOW! This Ice Skating Fairy* is a good price too, at just £19.
Fancy a new Pandora bracelet? How's about this Moments Five Clip* one for just £35.
Items are selling out fast and postage is £5. Trust me the £5 is worth paying when you factor in car park costs and the fact you will be stood in a half an hour long queue.