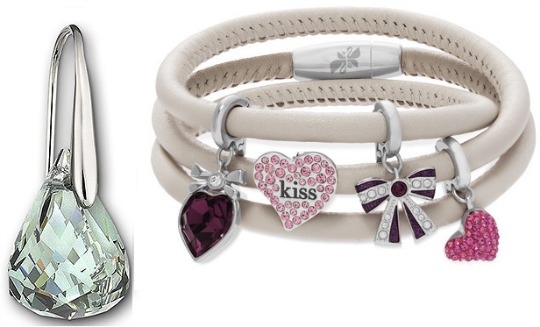 Things have changed so much in recent years, and we are now finding that many retailers are shunning Boxing Day and starting their sales BEFORE Christmas has even happened. To be honest we are happy for a sale at any time, so we won't hold it against them! Swarovski is one of those High Street stores that draws you in, but then you see the prices and run back out. Now's you excuse to treat yourself or a loved one to something sparkly from Swarovski, as they have 50% off selected Autumn/Winter items when you enter Swarovski Promo Code FW15 at the checkout.
Swarovski has a VERY loyal following, and as much as I like to say I am one of them, I am not. I LOVE the items they sell, but I find them too expensive. Not now with this great Pre-sale offer.
If you are the type of person that LOVES the bling, then this Swanflower Black Crystal Phone Case* will excite you and was £34 and is now only £17.
Charm bracelets have never been more popular thanks to Thomas Sabo, Pandora and Swarovski, check out this stunning Leather Charm Bracelet* now only £19.50 when you use the code.
Why not treat yourself to something special, daughter, sister or mother?