Kids Character Tote Bags From £1.99 @ Play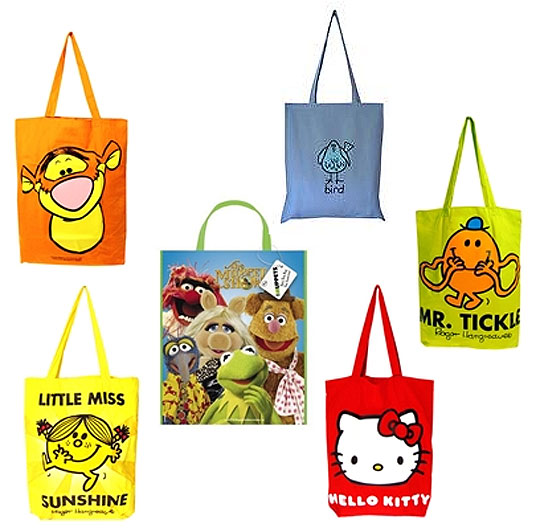 Play are selling various kid's character tote bags from £1.99 at the moment - characters include: Hello Kitty, Little Miss, The Muppets, Spongebob Squarepants, Mickey Mouse, Minnie Mouse, Spiderman and so on.
There are also the, now, ubiquitous 'Keep Calm' bags too, for £2.50 - if ever there was a slogan which was overused and abused, it's that one!  There are even a couple of 'Frankie Says...' bags as well - if you need 'Frankie Says' explained to you, then you have no business owning a bag with that written on it!
Anyway, back to the bags for the kids: both my nieces love bags, they'd go crazy for the Little Miss and Hello Kitty bags - they love to keep their books stashed in them, various ribbons and hair things.  In fact, if something could be put in a bag then they'll want to put it in - you can never have too many bags as far as they're concerned.  Heaven help their bank balances when they're old enough for handbags!!
There are plenty to choose from and delivery is free on all of them; hurrah.
Thanks to sarahbear285 at HUKD