Girl's Scuff Resistant Black School Shoes £4 Delivered at eBay/Sports Direct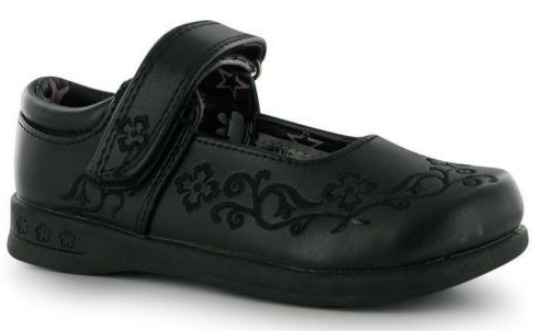 **Update. Looks like Sports Direct have now changed it from free delivery to £3.99**
Another great price on school shoes from Sports Direct today.
These are still available in sizes 10, 12, 13, 1 and 2 with 11 being out of stock.
They're brand new in the box and apparently scuff resistant. I've yet to find a pair of shoes that actually are that but that may be my daughter and her penchant for football and climbing.
These are great if you're looking for a pair to last until the end of term without shelling out a fortune or if you just want to be organised early for next. There isn't really a whole lot of information on them but they're £4, reduced from £8.99 and delivery, which is normally £4.99 from Sports Direct,  is free.
Thanks to Jenny on our Facebook page for this one!